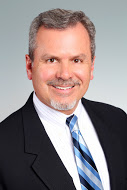 Brian L. Kramp, CFA
Partner/Portfolio Manager/Research
Brian joined Coho Partners, Ltd. in 2006. His primary responsibilities include company research and portfolio management. He chairs the weekly investment committee meeting and manages the quantitative screening process which helps define the "Coho 250". He is a partner of the firm and a member of the Board of Directors.
Before joining Coho, Brian was employed by Morgan Stanley / Miller, Anderson, and Sherrerd as a research analyst/portfolio manager. He rose to the position of executive director and held significant responsibility for portfolio management, equity research and client service on the large cap core and value equity teams. Prior to this, Brian was an analyst/portfolio manager for Meridian Investment Company, where he managed or co-managed several equity funds along with enjoying client service responsibilities. Brian's initial position with Meridian Bank was in their asset management unit as a personal trust investment officer focusing on managing individual and institutional accounts. He began his investment career as a financial advisor for a regional brokerage firm in Allentown, PA.
Brian graduated from Muhlenberg College with a Bachelor of Arts Degree in Business Administration and Accounting. He earned the right to use the Chartered Financial Analyst designation.